Any professional in the rigging or lifting field should prioritize safety above all else. This includes ensuring the overall security of the job site and the personal safety of employees and workers.
To help rigging companies stay safe, there are OSHA and ASME inspection requirements that cover safety procedures and appropriate gear. Lifting and rigging hardware, as well as below-the-hook lifting devices and protection equipment, must all be inspected for signs of danger on a regular basis.
Have you set up your annual visit with certified inspectors? We've got some tips for preparing in advance.
These steps will ensure that your third-party inspection goes smoothly – and that you work with the right people to get the job done safely.
Step 1: Understand What the Rigging Inspection Will Achieve
Before we go any deeper, it's important that you understand why inspections are conducted on lifting and rigging sites.
What do they hope to achieve? Why do you need to do them annually?
Overall, the goal of an inspection is to stay compliant with OSHA and ASME standards. These organizations have set requirements for sling lifts, issue documentation, assessment, and safety. We're talking about the gold star of compliance and safety.
When you hire an inspector to visit your site, they'll be surveying your equipment to ensure that everything is documented and up to standard with OSHA/ASME. Even the best rigging hardware needs to be examined at least yearly.
This isn't a test to see if your site is up to par – it's a measure to confirm your employees are operating under safe policies and working with proper rigging hardware.
Any inspector worth their snuff will already have familiarized themselves with the standards your site needs to meet. If you want anything additional checked, or if you need to meet inspection protocols from sources other than OSHA or ASME, be sure to let the inspector know in advance.
Step 2: Know What Needs to Be Inspected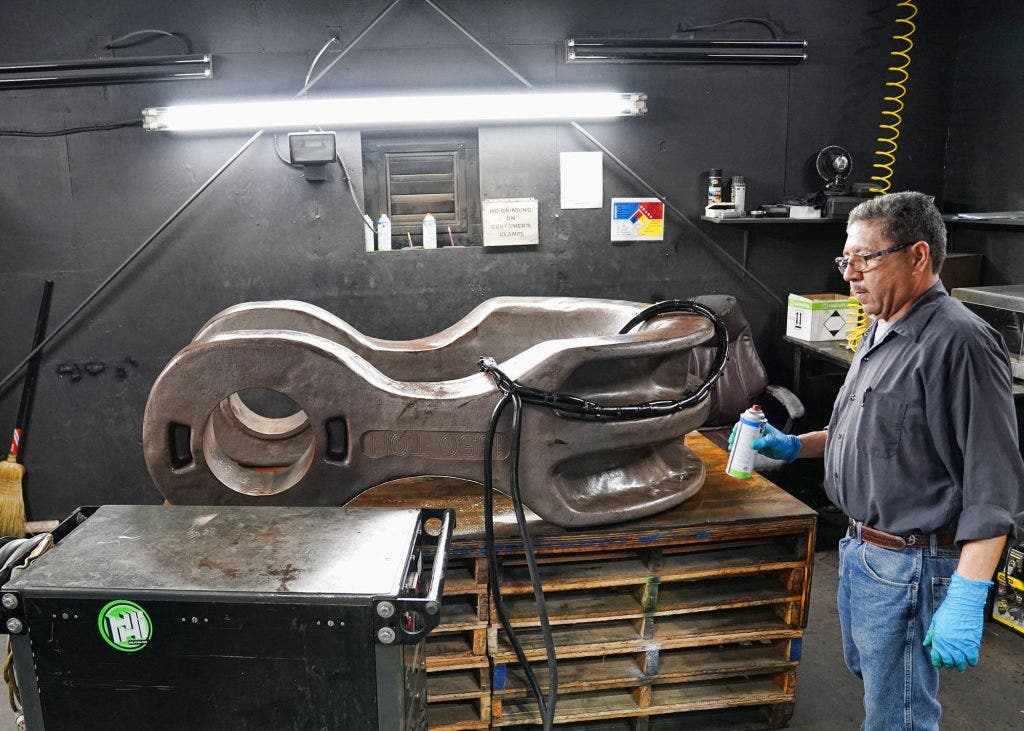 What does a rigging inspection cover?
The answer to this question can vary, but generally, it's up to you to know how much rigging hardware needs to be inspected. It's the rigging site's job to come up with a count for an inspection price quote and timeline.
Here are some of the equipment items that inspection services will likely need to include:
Fall arrest systems
Stage safety
Synthetic slings
Alloy chain slings
Wire rope slings
Spreader beams
Metal mesh chain slings
Harnesses
Lanyards
Retractable fall protection devices
Lever tools
Hoist rings
Eyebolts
Shackles
Turn blocks
Hooks
Keep in mind that you'll use the results from this inspection to set up maintenance and compliance procedures in the future. The more you know about the state of your equipment and protection gear, the more you can plan to invest in resources.
3. Prepare Information for Inspectors Ahead of Time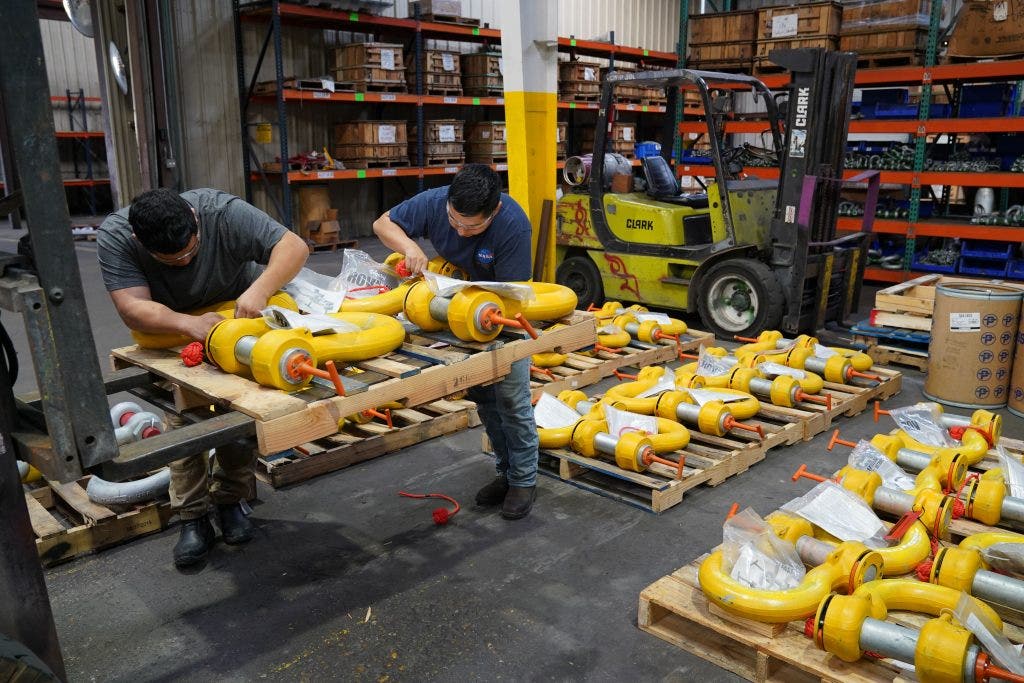 If you have your inspection reports from prior years, including the most recent report, you can help the inspection flow smoothly and quickly.
Not only will this report likely indicate exactly what rigging hardware needs to be checked, but it will also help the inspector schedule their team and times accordingly. It provides them with a helpful reference point to understand exactly what the inspection will entail – and how much it will cost.
Don't have your old reports anymore? That's okay.
It's still important to do your best to provide an accurate list of tasks from the get-go. Otherwise, you run the risk of an inefficient inspection that takes more hours than originally proposed, which can result in unexpected overtime fees.
The more you can prepare for the inspection in advance, the less likely you are to face surprise costs and drawn-out visits.
4. Set Up a Quick Safety Training Session for Inspectors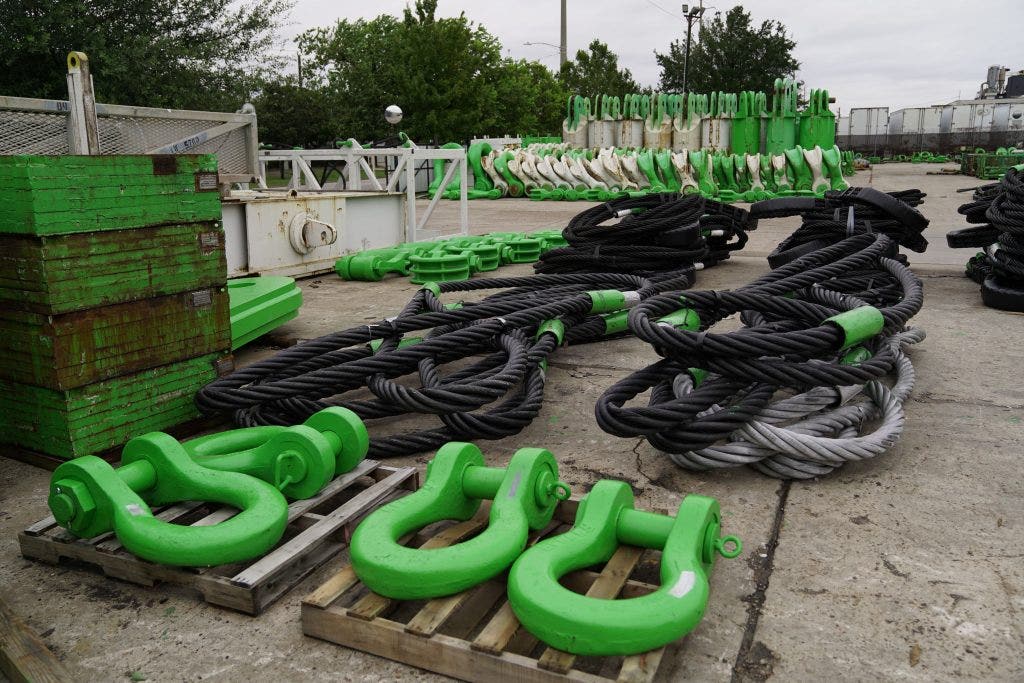 Remember: a third-party inspector isn't going to know all of the ins and outs of your job site. It's your responsibility to ensure they know what they're facing – and how to properly handle themselves.
That's why we recommend setting up a quick training session for any visiting inspectors. Let them know what's going on at the location, what environmental hazards to look out for, and how they can best protect themselves as they conduct the inspection.
Even a fifteen-minute briefing can prevent serious injuries or mistakes.
Some job sites have especially dangerous hazards like extreme heights, chemical baths, hot materials, etc. that require more qualified inspectors. If this applies to you, make sure that you're hiring an inspector who can handle themselves and has experience in this type of environment.
5. Work with Inspectors You Can Trust
Last but not least, we want to remind you that it's your choice when it comes to picking an inspector. Not all third-party inspectors are equally trained and trustworthy, so it's up to you to pick one that you believe will do a respectable job.
Some questions to ask when hiring a rigging inspector:
How much do you charge per hour?
What is their estimate for the length of the inspection?
Can they show proof of their training and certification?
How do they report their outputs? Digitally?
What does their schedule look like in the coming months/weeks?
Are they familiar with job sites like yours?
Another point: remember that the cheapest inspector isn't always the best. If their services are free or close to it, they might not be able to provide you with all of the reports and certifications you need to stay in compliance with ASME or OSHA.
Rigging inspections need to take place on an annual basis. Therefore, it makes sense to find an inspector you trust now and build a strong relationship with them for years to come. Whether you go with an individual or a company, it's smart to pick a partner you can rely on.
In Conclusion
Feeling nervous about your upcoming inspection? Don't be.
Inspections aren't about getting you in trouble or pointing out your job site's flaws. Instead, view your annual inspection as a chance to improve. This is an opportunity to prevent tragic accidents and malfunctioning rigging hardware in the future.
You care about the safety of your rigging site – and so do inspectors and their teams.
Looking for rigging inspection services you can trust? Talk to our team members at HHI. We have a staff of extensively trained engineers and inspectors who will ensure that your rigging setup meets the highest standards of integrity and safety.
If we do find problems during an inspection, we give you actionable steps to improve your safety and achieve future compliance. Our goal is to help you improve, not to set you up for failure. We'll even note defects or chances for improvement in custom rigs.
Contact us today about setting up your yearly inspection and obtaining a detailed report on your rigging conditions.