At Holloway Houston Inc. Inc., we prioritize quality above everything. We only offer the best of the best when it comes to rigging equipment products and synthetic slings, whether it's our own products or reselling others.
At a rigging site, one faulty shackle or untrustworthy sling can mean the difference between success and disaster. We take product quality seriously so your employees, job site, and materials are properly protected on a daily basis.
To show you what we mean, we've compiled a list of the top seven rigging equipment products from our catalog. We'll dive into each of these items to explain why they're valuable in industrial rigging. We'll also talk about how they're made to last, protect, and serve.
1. Hammerhead Slings

Let's start by discussing one of our recently introduced rigging slings that are solving problems around the country. Our Hammerhead Slings are produced only using the highest strength synthetic rope: Plasma.
Plasma is manufactured from High Modulus PolyEthylene, then enhanced with Cortland's patented recrystallization process. Each individual sling is then covered with a braided polyester cover, crafted by our patented braiding machine. Last but not least, the sling is coated with an abrasion-resistant "Fiberlock" coating.
The end result is a synthetic sling that comes in custom colors but is incredibly strong. It's lightweight and repairable, and it provides easy handling for heavy objects of all kinds.
If you're looking for lifting slings that don't stretch and can handle up to 14 lbs of weight per linear foot of sling, you've found the right product. We wanted to create a sling that was as versatile as it was strong, and as a result, Hammerhead Slings were born.
Take a look at our Hammerhead Slings today to see if they can improve the way you lift and handle various materials.
2. Soft Shackles
At Holloway Houston Inc., we didn't just want to offer a traditional soft shackle. We wanted to improve our design, creating soft shackles that are unique and long-lasting.
Thus, we developed the HHIPPO Link Soft Shackle. We make these soft shackles extremely durable through the use of our patented braiding machine. The additional braided polyester jacket, coated with Fiber Lock as a defense against abrasion, ensures that these shackles last for years at a time.
These soft shackles won't rust and are easy on your equipment. If you're working around water, rest easy – they're designed to float. Everything about them is convenient and innovative – exactly what we need from rigging hardware.
Ask us about our HHIPPO shackles if you're looking for a product that's new and innovative.
3. Silver Back HHIperLift Slings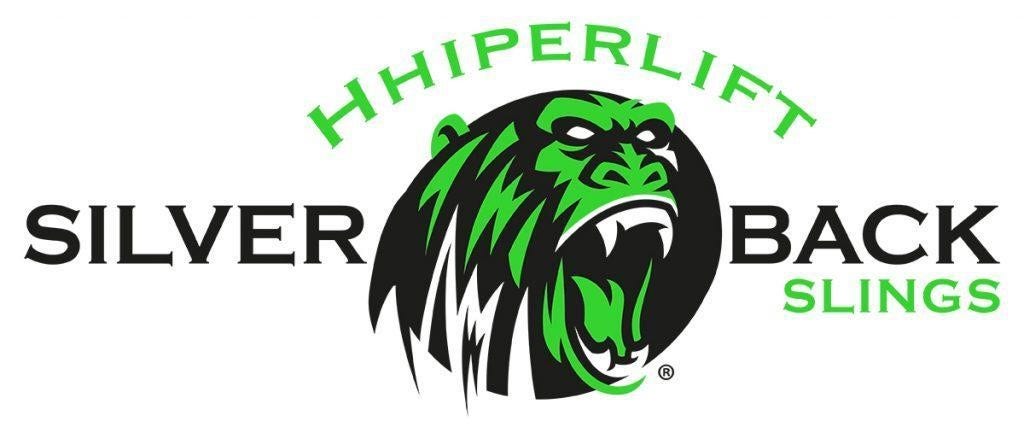 These synthetic rigging slings are just as tough as they sound. Exceptionally lightweight, they can lift anywhere from 18 tons to a whopping 600 tons at 5:1 ratio – all without sacrificing performance.
Our Silver Back HHIperLift Slings have been adapted to extreme environments, which means you can use them anywhere at any time. Each synthetic sling is proof-tested before shipping, so when you use a Silver Back, you know you can trust it.
How do these lightweight synthetic slings provide so much strength?
Each sling is enhanced with a high-design process in which unique, oversized triple covers are installed. The covers hold a parallel laid yarn inside, which allows for reshaping.
Whether you're using these slings out at sea or in a regular environment, they're 100 percent tested against environmental damage. They're also protected against physical and chemical abrasions, as well as exhaustion.
Unlike most conventional synthetic round slings, wire rope slings, and braided ropes, these slings offer super rigging efficiency without being large and unwieldy.
Look at these new, improved Silver Back HHIperLift Slings if you're interested in using the best products available in industrial rigging.
4. Tree Saver Strap
We believe in impacting the environment as little as possible with any rigging hardware or work. That's why we introduced a tree saver strap – the BOA Tree Saver.
This tree saver strap only weighs a pound but has a choker capacity of 4,960 pounds. Constructed from two plies, it comes in three sizes: 2", 3", and 4". The largest one has a working load limit of up to 55,000 pounds.
The BOA Tree Saver can be used in a variety of situations. Protect trees from damage when a winch line or wire rope is improperly wrapped around a live truck. You can also use it on other solid objects that you're worried about accidentally damaging.
What makes this tree saver strap different from others? Most notably, it comes with Cordura protection in the eyes.
Reach out to one of our representatives to learn more about the Boa Tree Saver and how it makes a big difference for your job site.
5. Endless Polyester Round Sling
Endless polyester round lifting slings are an industry-standard – but this one takes the cake when it comes to flexibility. Our dual-layer round sling handles wear well with changeable load-bearing points.
Use these rigging slings to rotate hook-and-load contact points. Each one is made of a polyester core yarn that's then covered by a seamless tube. You'll find that this design eliminates the prematurely rupturing covers, which is often a problem with many other round slings.
Our Endless Polyester Round Sling has a vertical capacity of 2,600 pounds and a choker capacity of 2,100. It's strong, but incredibly flexible and long-lasting, especially in comparison to many other similar slings on the market.
You can learn more about our round slings by speaking to an expert at Holloway Houston Inc. We'll match your team with the best Endless Polyester Round Slings for your particular job.
6. Crosby Shackles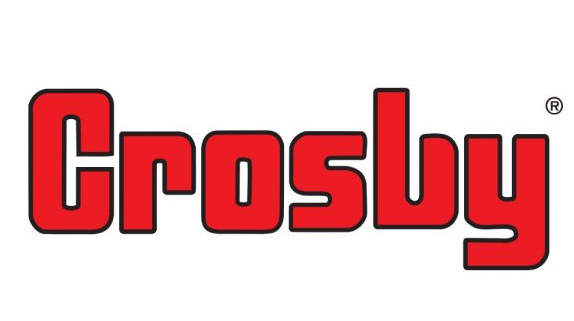 Anyone who has even the slightest experience in the rigging industry knows that shackles are vital accessories. These equipment pieces are extremely versatile, used in nearly every kind of rigging, lifting, and material handling situation.
However, not all shackles are built easily. You need one that is extremely durable and trustworthy when you're moving around heavy loads.
The Crosby Group holds the crown for some of the best shackles on the market. That's why we sell a lot of Crosby rigging hardware – they offer the most trusted equipment.
Whether you're on the hunt for a round pin, screw pin, bolt-type, or any other kind of shackle, there's a Crosby shackle out there that will meet all of your needs
At Holloway Houston Inc., you'll find dozens of different Crosby shackles, among other rigging equipment. All have been vetted for high levels of strength and dependability. Once a Crosby product makes it on our website, you know it's one of the top pieces of rigging hardware available.
Browser our large selection of Crosby shackles to find the one that best suits your team's needs.
7. GreenPin Shackles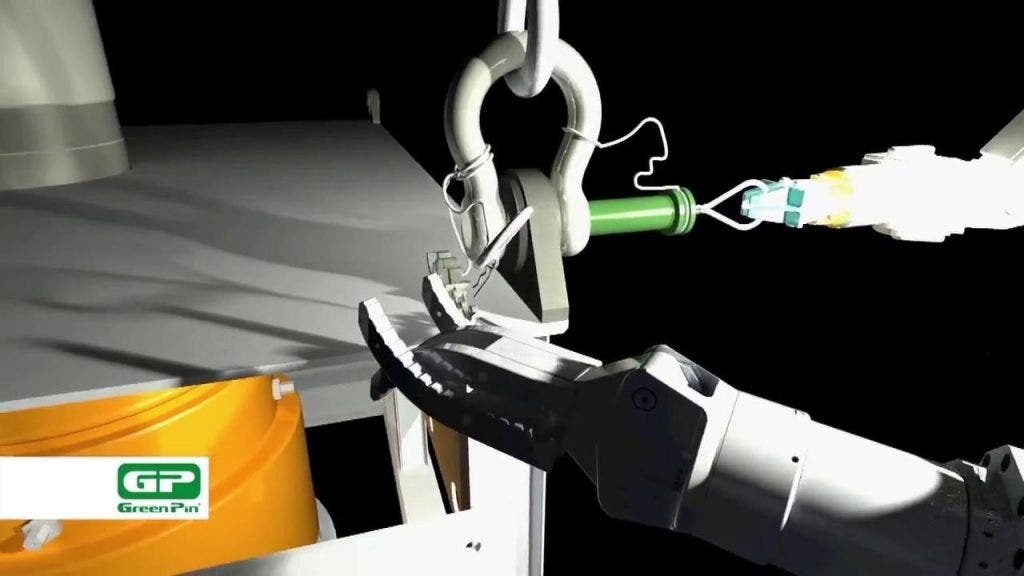 Last but not least, let's talk about another shackle provider: Green Pin. They've been producing premium-quality lashing and lifting equipment for decades, and we've found their shackles to be among the best in the world.
Each of their Holland-based shackles is identified by its distinct green pin, as well as markings on the body. They're designed with double-safety measures, galvanization for long-term durability, and qualities that meet all of the necessary certifications (including ones from DNV GL).
Take a look at the Green Pin products offered at Holloway Houston Inc. Inc. We offer several different shackles to meet your various lifting and rigging hardware needs. We believe in Van Beest, Green Pin's parent company, and we're proud to offer their shackles in our online store.
Ask our lifting product experts to find the Green Pin shackle that's right for your job site and various load types.
In Conclusion
We put a great deal of thought and care into everything we design at Holloway Houston Inc. Inc. If you buy it from us, then we've already vetted the product for durability, quality, and safety.
Which rigging hardware products and synthetic slings do you need the most at your job site?
Have you tried out any of the products on this list? Let us know if you need any help.