In the rigging industry, you want to work with brands you can trust. This means hunting down time-tested, proven, reputable companies where you can purchase your necessary accessories.
Not only does the success of your lifting project depend on having the right accessories, but so does the safety and well-being of everyone on the job site. You can't purchase your equipment from just any brand – you need one you are willing to entrust lives to.
At HHI Lifting, we only sell products from the best and most reliable brands. So, we'd like to discuss four of the top brands you can trust in all of your lifting and rigging projects.
1. Crosby Shackles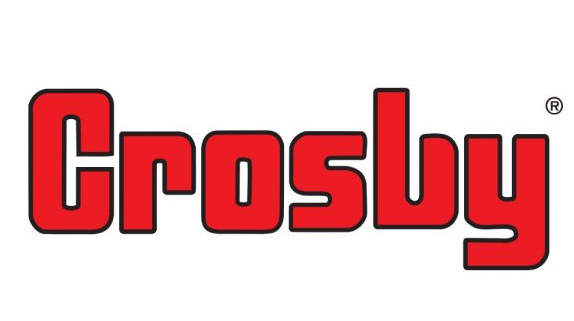 When it comes to lifting hooks, clamps, and shackles, there's no brand more trusted or respected than Crosby. The Crosby Group produces the best rigging hardware that is high in strength and extremely well-made with top materials.
You can find many different types of shackles from Crosby, suited for everything from commercial fishing to big construction jobs. Every shackle is specifically designed to meet the requirements of different equipment, so whatever you need to shackle, there's a Crosby option out there.
Their shackles are versatile, used in various rigging, lifting, and material handling situations. Although a shackle might seem like a simple product, it's essential for proper handling and safe job sites.
Did you know that the Crosby Group was the first to:
Produce the forged wire rope clip?
Forge load rating directly onto a product?
Rate products as "Fatigue Rated"?
Quench and temper fittings for more reliable performance?
Those are just a few of the brand's novel accomplishments. Crosby isn't just a brand we trust – it's one that has made waves in our industry for many generations. It's made a name that speaks for itself amongst field professionals and accessory providers.
Here at HHI Lifting, we're the world's largest Crosby distributor – and we have been since 1989. Our sales team are experts at finding and distributing the best of Crosby's quality products. We also sell Crosby fittings and accessories, including IP clamps, McKissick blocks, mooring sockets, swivels, and more.
View our entire Crosby product catalog to find the best solution for your rigging needs. If you have any questions, don't hesitate to reach out to our Crosby product specialists.
2. Green Pin Shackles
The other shackle producer we trust without a doubt is Green Pin – Van Beest. This company produces quality lifting and lashing equipment while offering unrivaled customer support and premium materials.
Ever since the 1920s, Green Pin's name has been associated with admirable terms like "full-service" and "passionate." The brand has established itself as a giant in the rigging industry with its commitment to high-quality shackles.
The brand's parent company, Van Beest, is a leading manufacturer and supplier for lifting companies. They've been producing high-tensile shackles (and other accessories) for almost a century – that's what we call a time-tested company!
All Green Pin products are developed around customer needs and use traceable materials from reputable sources. The company's automated production facilities substantially decrease the margin of error, which means that you can trust these products to do their jobs safely.
You'll often see Green Pins being used in the oil and gas industry, as well as mining, shipping, and fishing. Their versatility is almost as admirable as their reliability.
There are over 900 Green Pin distributors across the world, and HHI Lifting is proud to be one of them. We believe that Green Pin provides excellent equipment for the rigging and lifting industry, and that's why we're quick to recommend them to our customers in many different fields.
View our full Green Pin product catalog to find the solution to your shackling needs.
3. Hammerhead Slings

Now, let's talk about our favorite sling provider – Hammerhead Slings. These slings use the highest strength synthetic rope, Plasma.
Thinking it's a little on-the-nose to promote one of our brand's products? We don't usually like to toot our own horn, but when we introduced these slings to the world, we were confident they could be some of the best in the industry.
The rope, Plasma 12-Strand, is manufactured from High Modulus Polyethylene (HMPE) and enhanced by Cortland's patented recrystallization process. The sling is then covered with a braided Polyester cover and coated with abrasion-resistant FiberLock coating.
All in all, these are slings you can trust. Their working loads are based on a 5:1 safety factor – your minimum D/d is 2:1, but we suggest using it at 3:/1 D/d to increase the sling's longevity.
Not only are these slings lightweight and repairable, but they also have low stretch and are incredibly easy to handle. Their high-strength capabilities make them valuable to a wide range of rigging and lifting business types.
If you're interested, we can customize the colors of each certified sling. Custom covers utilize fibers such as Spectra, Technora, Kevlar, etc.
To learn more about our Hammerhead Slings, visit our full catalog. If you want to see rated capacities in pounds and more information, download our PDF.
4. Python Pipe Restraint Sling

Ever think about the havoc an uncontrolled flow line rupture would wreck on your site? We do – and that's why we created our own Python Pipe Restraint Slings.
Safety is our number one priority, and we wanted to ensure there was a pipe restraint brand out there that was 100 percent trustworthy. Pipe lifting slings are designed for quick and easy rigging, but we didn't just want a simple solution – we wanted one that was comprehensive and reliable.
These pipe restraint slings ensure that high-pressure explosions don't occur, resulting in serious injuries or even death at your place of work. Although the products are relatively simple, they play a huge role in minimizing pipe ruptures.
Python Pipe Restraint Slings can also be used on surface valves, manifolds, cementing and mining pipes, gas pipes, drilling and oil well lines, surface flow lines, and more. We purposefully designed these slings to be versatile so that you can protect your site in a variety of ways.
Browse our Python Pipe Restraint Slings to find the one that's best for you.
In Conclusion
There you have it – four of the best brands for lifting and rigging accessories. These are the companies we trust to provide sturdy, dependable products for a variety of industries. That's why we sell their items in our own online store – or create the products ourselves.
If you're on the hunt for products like lifting hooks, clamps, and shackles, don't hesitate to reach out. HHI Lifting experts are here to guide you to the right accessory from a reputable brand. We understand that safety is the number one priority – and that's why we only partner with reliable companies.
About HHI Lifting:
We're a leading supplier of high-quality lifting products and services. Companies and construction sites throughout the world turn to our company for reliable solutions and advice. Our 200+ rigging professionals are dedicated to giving your company what it needs to stay safe and productive.